The days are rolling by so quickly. I have had various work commitments over the past two weeks, so haven't had much time to bake. I still wanted to give
Alphabakes November Challenge
, hosted by
Caroline Makes
and
The More Occasional Baker
, a go, but the letter of the month being "J", was a tricky one! Hmm I couldn't really come up with much inspiration for "J", only Jam and Jelly came to mind and I couldn't quite come up with anything really exciting. Tea Time Treats hosted by Karen at
Lavender and Lovage
and Kate of
What Kate Baked
is having a birthday challenge to celebrate one year of their challenges, with "Cake", so thought it would be perfect to enter my cake their too!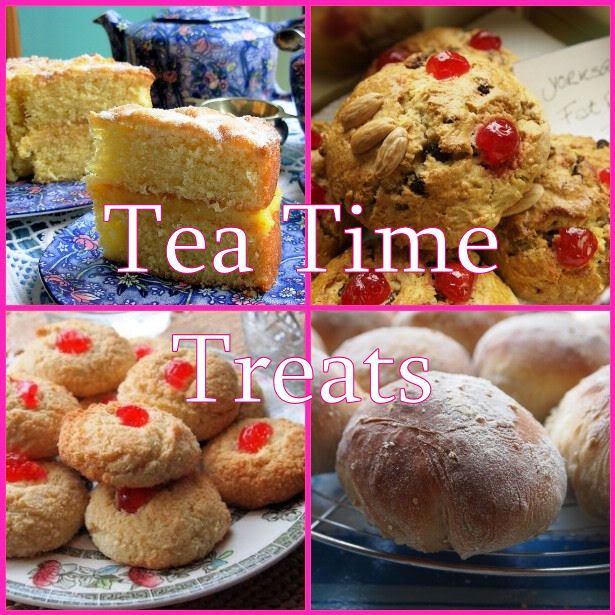 So after much deliberation, Jam Crumb Cake it was!! Having made it twice over the past two weeks, once using raspberry jam, which seems to disappear, and then as below using blackberry jam with whole blackberries....it was brilliant. The mix of sweetness from the crumble and the tartness of the berries in the jam, along with a vanilla sponge, worked well together and it went down a treat, on a rather cold evening last week!
Jam Crumb Cake
Grease and flour a 8 inch round tin, (mine was about 1 1/2 inches deep).
Preheat the oven to 180 degrees Celcius.
Cake:
5 oz plain flour
4 oz caster sugar
1 3/4 teaspoons baking powder
3 oz butter
125 ml milk
1 large egg
1 teaspoon vanilla extract
5 oz (I added a bit more) jam
Crumb Topping
3 oz butter softened
2 oz brown sugar
2 oz granulated sugar
3/4 teaspoon cinnamon
6 oz plain flour
For the Cake......Whisk all the ingredients together until combined and pale in colour and then pour into the prepared cake tin. Dollop the jam on the surface of the cake mixture and lightly swirl in.
For the Crumb Topping....Mix together the sugars, butter and cinnamon. Stir in the flour and using your fingertips rub the mixture together until it looks like breadcrumbs. Sprinkle over the jam cake mixture.
Bake for 25 to 30 mins until golden and a cake tester/wooden pick, inserted in the centre comes out clean. Allow to cool in the tin.